About Highland Home Inspections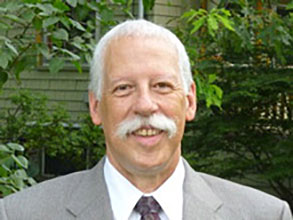 David Rossinow
Licensed & Certified Home Inspector
Meet David Rossinow
David began Highland Home Inspections, Inc., in 2005 after closing his gallery in Martha's Vineyard following 13 years operating one of New England's finest, one of a kind, hand-made craft galleries. David had been an accomplished professional studio potter for over three decades. At this time of personal reinvention, he assessed his future options.
David built his first home, an open concept timber frame house, in Vermont in the early 1980s. His second home was what his architect described as a 2200 square foot "Victorian Cottage" in Edgartown on Martha's Vineyard island. In between David has owned several other properties, which he has improved or renovated. He always seemed to find himself helping friends and family figure out what was wrong with their properties and just LOVED buildings and architecture of most any sort. Architecture had always been one of David's callings, but designing and building his own house, with his own hands, had been an even stronger calling. David chose to become a licensed home inspector to help people feel comfortable, educated, and confident when making decisions about purchasing a home of their own.
Having been a teacher of crafts (ceramics in particular) to both children and adults for many years David has a strong sense of the need to teach. When inspecting, this desire to teach and help others to learn is paramount in the way David approaches houses and his clients. Educating one about the building, the way it is constructed and way to maintain it over time is integral to how David interacts with his clients. It is why you will read the sincere testimonials in this website.
In addition to educating his clients, David also teaches home inspecting to prospective home inspectors seeking to be MA State licensed. He has assisted five inspectors (including his son Sam) with becoming licensed, working home inspectors.
David's Credentials
David is a licensed Massachusetts Home Inspector (#654), a Certified Inspector with the American Society of Home Inspectors (ASHI ACI#245730), Certification #104691 RT.
Going the Extra Mile to Build Lasting Relationships
Once an inspection is complete, many inspectors will accept their fee and you will never see or hear from them again. Not David! David prides himself on the fact that when his clients have a question – even years after their inspection – he encourages them to contact him. David doesn't stop being a resource for his clients just because the inspection is over. Questions will come up as you learn to maintain your home, and David and his inspectors will always make themselves available to answer your questions or assist in finding an appropriate resource.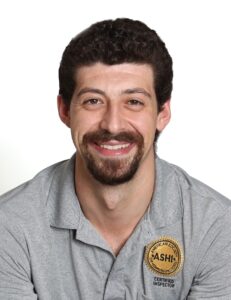 Sam Rossinow
Licensed & Certified Home Inspector
Meet Sam Rossinow
Embarking on the journey of change is something we can all relate to. It can be a challenging road, one filled with fear, uncertainty, and excitement. My road began with hospitality and a desire to inspire change, bring positivity and a creative way of thinking. During my time at numerous hotels in Boston's Back Bay, I was passionate about delivering the highest level of service, knowledge and making a difference in the lives of those around me. Creating a space for guests to feel completely at ease, while being their guide to the city, gave me a great sense of accomplishment while providing guests with total satisfaction.
After 6 years as a hospitality professional, I had a burning desire for more useful applied knowledge with a practical application. That is when I began accompanying my father on "Ride Along Home Inspections". I fell in love with the process and what it meant to be a home inspector. I was confident that home inspection was the right career choice for me.
Having had the opportunity to own and renovate my own home in addition to experience building alongside seasoned professionals has given me valuable skills and insight into the mechanics and composition of structures. It is a pleasure and an honor to communicate, teach, and guide clients into successful home ownership and care. The health of the home, the people living it and understanding a house as a system that will keep them safe is the goal of my home inspections. I strive to provide the highest level of service and to always exceed the expectations of my clients. The education provided throughout the home inspection process will empower my clients to feel confident, excited and ready to purchase the home of their dreams!
Professional Home Inspections
Contact Highland Home Inspections, Inc. today to schedule your professional home inspection with David Rossinow.