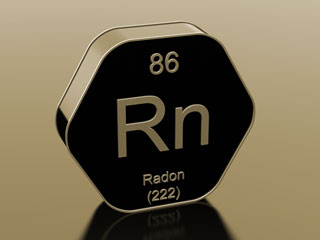 RADON TESTING
Protect yourself and your family from potential dangerous health risks with Radon Testing. Radon is a radioactive gas that is known to cause lung cancer. It cannot be seen, tasted, smelled, or otherwise detected without special equipment. The only way to detect Radon is with a Radon Test. We have many years of experience testing for Radon, so you can count on us to test your home for this potentially cancer causing radioactive gas and to make recommendations for remediation should elevated levels be detected.
HOW IS RADON TESTED
Liquid scintillation vials, charcoal canisters or other passive devices for Radon gas in the air
Continuous Radon-monitoring machine for Radon gas in the air
Water testing for Radon in drinking water (usually tested for driven wells)
HOW ARE HIGH LEVELS CORRECTED
A high level of Radon gas is corrected through a process called MITIGATION.
Radon gas remediation is required to correct high levels of RADON gas. A specially designed ventilation system usually consisting of PVC piping coupled with a continuously operating fan is installed by certified Radon mitigation technicians. The piping will be installed into the ground, typically beneath the basement slab, to draw the Radon gas out of the property.