Frequently Asked Questions
1. What do I look for in a home inspector?
An experienced MA State licensed inspector, affiliated with the best professional home inspection organization such as ASHI (American Society of Home Inspectors) and who responds to you quickly.
2. Who is present during the home inspection?
The inspector(s), hopefully the buyer(s), involved real estate professionals, sometimes the buyer's family members, and occasionally the seller.
3. What happens if the weather is bad?
It may limit certain aspects of the inspection. An inspector should never be on a roof during
inclement weather or if covered with ice, snow or frost. If the roof, decks, porches and some exterior areas (including normally exposed areas of the foundation) are covered with snow they may not be able to be properly inspected. Other than conditions such as this, weather does not generally affect the inspection process. Oftentimes rain may show an issue which might not otherwise be possible to see.
4. Can I ask questions during the inspection?
Yes. Please do and your questions are encouraged.
5. Do you test for RADON gas and if so how much does it cost?
Yes. I do test for elevated Radon gas levels if requested. Most buyers of single family homes or garden level condominiums request this test. I use only an annually calibrated RadStar RS800 electronic Radon monitoring machine which allows me to me to analyze the data and provides you with the results usually within 48 hours of setting the machine test. It also guarantees that there has been no tamperingnduring the collection process and that the collection date is fresh. The cost for this test is $200. If set at a time other than during an inspection travel fees may apply.
6. Are you certified to perform RADON gas testing?
Yes, I am a Certified Residential Radon Measurement Provider with the National Environmental Health Association (HEHA) and National Radon Provider Program (NRPP). Certification # 106491 RT.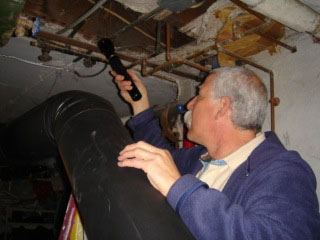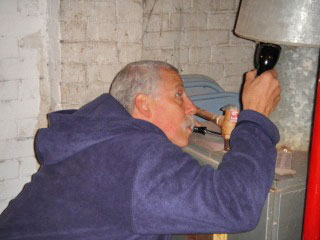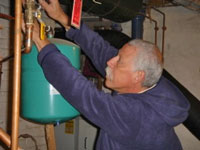 7. Are any maintenance issues discussed?
Yes, we try to provide you with as much appropriate maintenance information as is applicable to the property.
8. Is a termite/pest inspection part of the home inspection?
No, we inspect for damage caused by wood-boring insects and comment on it when it is observed. We will recommend a pest inspection and/or treatment if, in our opinion, it is deemed necessary. Our general position is that if there is no written report of a pest control inspection or treatment within the past 8-12 months a formal and complete professional pest inspection should be performed.
9. Do you inspect for lead paint?
No. We will consult with you on possible presence of lead paint and the procedures for dealing with it if the property was built prior to 1978. We provide you with a list of several lead paint inspectors at the time of our booking confirmation.
10. Do you perform water testing?
Yes, several types of water scans are offered for both private and public water systems. Samples are according to state approved water testing laboratories and strict chain of command is adhered to. The rates vary according to the test (s) desired. Please call for quotes.
11. When do I receive the report?
A state of the art electronic report will be emailed always within 24 hours, but we always try to have the report sent to you before the end of the inspection day if the inspection begins before noon.
12. Does anyone else receive the report?
Professional ethics and MA state law dictate that our inspection report goes only to out contracted client and NO ONE else.
13. How far in advance must an inspection be booked?
Usually 3-7 days notice is sufficient in busy times. Inspection bookings are usually very last minute, and we do our best to remain flexible to best serve our clients.
14. Can I call the inspector with questions after I receive the report?
15. Should I buy a house that tests high for radon?
We cannot tell you whether or not you should purchase the home, but we can offer you the appropriate information to make an intelligent and informed decision. When purchasing a home that fits your criteria, various issues may surface that you may not have anticipated and elevated Radon gas levels may be one of them. Radon mitigation is an effective solution for remediating elevated Radon gas levels within the home at a relatively low cost. Radon gas levels can be reduced to safe radiation levels as so deemed by the U.S. EPA. An average Radon mitigation system in Massachusetts generally costs between $1,200 and $3,000. These systems are regulated, and Radon mitigators must be certified. A listing of Radon mitigators can be found at www.nrpp.info.