Highland Home Inspections Services
Residential Home Inspection
A Highland Home Inspections, Inc. Residential Home Inspection adheres to the Standards of Practice determined by the state of Massachusetts. Our inspection services cover the following safely-accessible areas of single and multi-family homes, condominiums, townhouses, apartments, and mobile homes:
Exterior, grading, attached garages
Roof, visible chimneys, penetrations, roof drainage systems
Structure
Plumbing
Electric
Heating
Cooling
Ventilation
Interior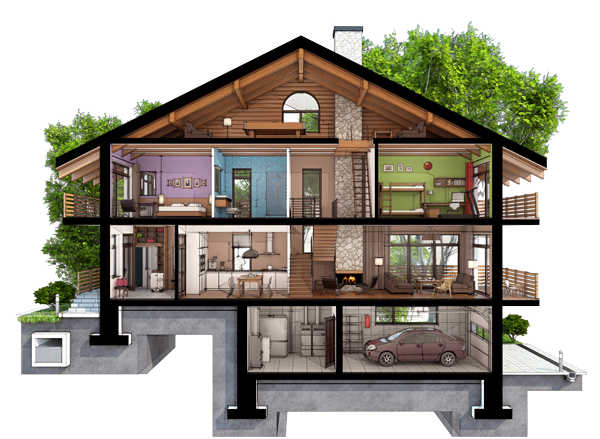 Re-Inspection
If you've received an inspection from Highland Home Inspections, Inc. and the home has been repaired or renovated as suggested in the home inspection report, you may consider a Re-Inspection. We will revisit the home and make sure that all changes were completed up to industry standards.
New Construction Inspection
It's possible for builders to make oversights during construction projects without an inspection from someone with an outside perspective. We complete New Construction Inspections before the final walkthrough of a newly-built home, so you can rest assured that the final product is free from defects.
Pre-Listing Inspection
Home inspections aren't just for buyers. Our Pre-Listing Inspection is a great option for home sellers who want to make their homes more attractive in today's competitive market. We will inspect the home before it is listed and offer advice about necessary repairs and renovations.
11th Month Warranty Inspection
If your new home came with a one-year Builder's Warranty, then you'll want to make sure to take full advantage of it before time's up. We will inspect the home during the 11th month of the warranty so that you can have all necessary repairs made before time runs out.
Additional Inspection Services
Radon Testing
Protect yourself and your family from dangerous health risks with Radon Testing. Radon is a radioactive gas that is known to cause lung cancer. It cannot be seen, tasted, smelled, or otherwise detected without special equipment. The only way to detect Radon is with a Radon Test. We have many years of experience testing for Radon and are a Certified Residential Radon Measurement Provider with the National Radon Proficiency Program (NRPP), so you can count on us to test your home for this radioactive gas and to make recommendations for remediation should overly high levels be detected.
Water Testing
It is important before drinking or using the water in your new home to have it tested for harmful substances. We offer Water Testing to determine the quality and safety of your water and will advise about possible solutions for unsafe water sources.
Home Consultation
As a homeowner, you will find yourself with questions about issues that appear in your new home. Call us with your questions and request a Home Consultation. We will diagnose the issue and offer our expert advice on in how to remedy the situation. In addition, we can consult with you regarding a property that you are considering to purchase.
Eastern Massachusetts Home Inspections
Contact Highland Home Inspection, Inc. today to schedule any of our inspection services in the Eastern Massachusetts area.